Angelism: Shaved heads are not always attractive. Think carefully about the shape of your head as well as your skintone. Don't do anything stupid it may not grow back!
Today's shocking and "heartbreaking" celebrity news is a bald Vince Vaughn. He looks completely different and not in a good way. I have always thought he was a handsome man, I have a thing for tall, dark haired dudes. But now? WOOF! I know this is for a role, and for a million or more bucks, I would probably go bald too. This unforgiving image is proof that bald isn't for everyone!
My boyfriend Scott always threatens to shave his head. He claims it would be easier, save us money, and he would no longer have to waste those few minutes trying to fix it just right to cover up the balding that is happening with age. My only response is NO EFFIN WAY! I am not ready for this to happen. I am not prepared for the potentially scary bald man to lay next to me in bed. We are not that old!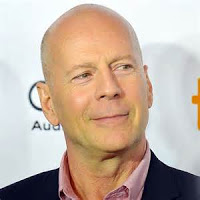 Not sure how the rest of you ladies feel about the shaved head. Some guys can really rock it. Vince Vaughn however is not one of those guys, he needs to grow his hair back ASAP! Unless he is holding out for a serial killer role, this look does him no favors. If you can't pull off a Bruce Willis, shaving your head completely bald is not worth the risk!
News Source:
http://www.foxnews.com/entertainment/2016/09/09/vince-vaughn-shaves-his-head-goes-completely-bald.html