Angelism: New year new year! This does not work! Your goals don't mean a damn thing after February 1st! 
92% of New Years Resolutions Fail!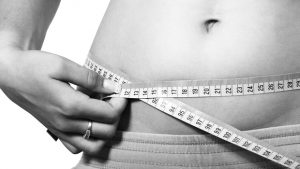 January encourages everyone to get their shit together. New Years goals are blasted on marketing materials and every retailer promotes workout gear and diet plans. By February most people feel like failures. The gung-ho take off for a perfect start to a great new year is crap and has us all chowing down on chocolate and champagne by Valentines day. So why year after year do we all put so much weight on the New Years Goal? My assumption is our intentions are good and it feels right to have a fresh start. End of day, if you don't have good habits already, you're likely to fail!
The focus should be setting small achievable goals spaced out throughout the year. Maybe at first you decide to give up soda. Then after two months you give up ice cream. After that maybe you vow to stop eating fast food. These little life changes spaced out over the course of your year will allow for long-term success. But you have to REALLY want it. Goals are only achievable when you manage them realistically and adjust them as needed when life changes come up.
https://www.bradsdeals.com/blog/how-to-keep-your-new-years-resolution